Ja Morant Throws More Than Just A Ball: Accused of Punching Teenage Boy Multiple Times
In a shocking turn of events, NBA superstar Ja Morant has been accused of throwing more than just a ball during a basketball game at his family home. According to a report by The Washington Post, the young player allegedly hit a 17-year-old boy "12 to 13 times" in July 2022. The incident reportedly occurred during a friendly game in which the young boy was playing against the Memphis Grizzlies' all-star point guard. The teenager, who considered Morant a mentor, said in a police interview obtained by the Post, "He was doing some amazing things, and I was just impressed. I'm playing against an all-star, you know?"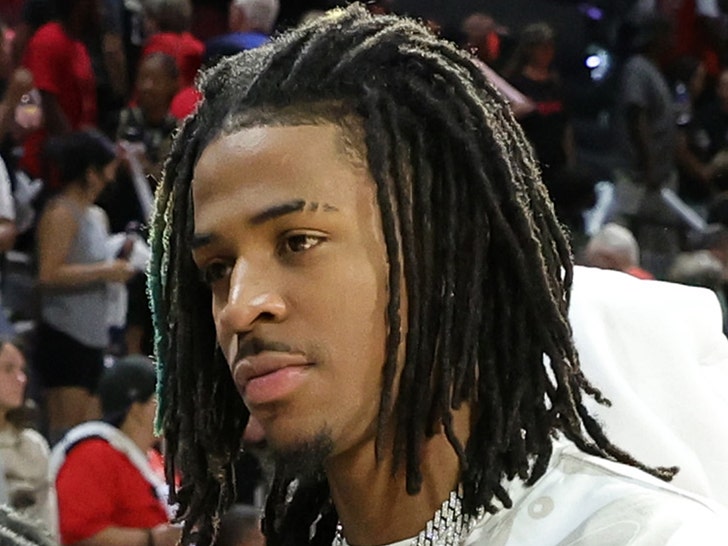 However, things quickly took a dark turn when the boy accidentally threw the ball at Morant's chin. The NBA star then allegedly put his chin on the boy's shoulder and asked a friend, "Do I do it to him?" before unleashing a flurry of punches on the teenager. The boy said he fell to the ground and tried to cover his face to avoid getting hit, but Morant continued to punch him in the head and elsewhere on his body. The blows were said to be so forceful that the boy compared them to a mixed martial arts fight.
To make matters worse, the teen also claimed that Morant's friend hit him four or five times as well. And if that wasn't enough, the police report indicated that Morant then came outside with his gun tucked into his pants as the boy was leaving. While Morant denied the allegations and said that the boy was the aggressor, the incident raises serious concerns about the behavior of professional athletes and their role as role models for young people.
This isn't the first time Morant has found himself in hot water either. In July 2022, he was accused of threatening a security member at a mall in Memphis during a parking lot altercation. The Memphis Grizzlies and Morant's agent have yet to comment on the recent allegations, leaving fans wondering if their beloved player's image will ever recover from these shocking accusations. One thing is for sure: if these allegations are proven true, Morant will have thrown away more than just a basketball that day.
UPDATE:
NBA star under investigation: Memphis Grizzlies point guard Ja Morant is suspected of violence on multiple occasions and said he is "going to take some time away" from playing basketball.
Who is the best in basketball right now
Video Game Stick Lite 4K Console 64G Built-in 10000 Games Retro Handheld TV Game Console Wireless Controller For GBA Kid Game